Suicide
Reasons For Suicidal Behavior, Those Who Are At Risk, Warning Signs Of Suicide, Actions To Take To Prevent Suicide
---
---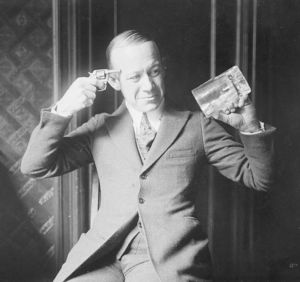 Suicide is defined as the deliberate killing of oneself. Tragically, suicide is a problem that affects people of all ages, but most dramatically, adolescents and young adults. In fact, suicide is the most rapidly growing cause of death among youth between the ages of fifteen and twenty-four. In the mid-1990s, the National Center for Health Statistics ranked suicide as the third-leading cause of adolescent death, as it claimed the lives of approximately 5,000 American teenagers and young adults. In addition, the number of recorded deaths by suicide is apparently an underestimate of reality since a large number of completed suicides go unreported or are labeled as accidents.
---
---
Suicide attempts are defined as intentional, self-inflicted, and life-threatening acts that do not result in death. During adolescence, the documented prevalence rates of suicide attempts are higher than at any other time in the human lifespan. According to the Centers for Disease Control and Prevention (CDC), about one-half million adolescents and young adults attempt suicide each year with as many as 6 percent of high school males and 11 percent of high school females reporting at least one suicide attempt.
Suicidal ideation is broadly defined as a range of thoughts an individual may have related to the act of committing suicide. Suicidal ideation can range from thoughts that others might be better off if the person were dead to very specific, detailed planning for completing suicide. Signs of suicidal ideation may be expressed behaviorally, in written form, or through speech. Several surveys conducted in the mid-1990s suggest that 10 percent to 15 percent of adolescents have meaningful suicidal thoughts within a one-week or one-month time span. The CDC reported that in 1991 about 27 percent of high school students reported having thought seriously about attempting suicide and 16 percent reported having made a detailed suicide plan.
These facts and statistics become more meaningful when one considers what these findings suggest for a typical high school with an enrollment of 2,000 students. It is quite likely that in such a setting, approximately 500 students will have thoughts of suicide during the school year, 50 students will actually make a suicide attempt during the year, and 1 student will complete suicide once every four years.
Adolescent suicide is a reality that, although difficult and frightening for most of society to think about and discuss, can often be prevented. The key is for people to be informed about the potential reasons individuals might engage in suicidal behavior, the types of individuals who are at risk of engaging in suicidal behavior, the common myths about suicide, the warning signs of suicide, and the actions to take if one suspects a suicide might be attempted. An introductory examination of this vital information follows.
Additional topics